"That's it? That was all that was in the game?! What a rip off!"

This article is a stub. You can help by adding more text to the article, and maybe even a link to the game's article on Wikipedia.
Microsoft Office Word 2003 is a computer software used to make paragraphs, text, clip art, tables, comments, and more. It is the successor to Office XP and the predecessor to Office 2007. It is usually helpful for when you are typing an essay, or just making stories for fun. It was created by Microsoft.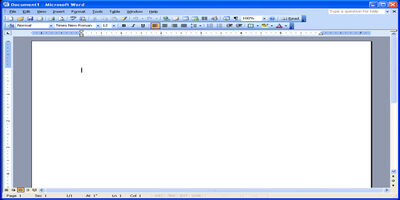 Overview
Edit
This is the first version of Microsoft word that doesn't support Windows 95, Windows 98, Windows ME or Windows NT 4.0. it is the last version of Microsoft Word to support Windows 2000,
Ad blocker interference detected!
Wikia is a free-to-use site that makes money from advertising. We have a modified experience for viewers using ad blockers

Wikia is not accessible if you've made further modifications. Remove the custom ad blocker rule(s) and the page will load as expected.