"That's it? That was all that was in the game?! What a rip off!"

This article is a stub. You can help by adding more text to the article, and maybe even a link to the game's article on Wikipedia.
Snipping Tool is a screenshot tool included in Windows Vista and later. It can take screenshots in many different ways. It also allows for editing of the screenshots. Editing of the screenshots is also possible, featuring colored pens, an eraser, and a highlighter. The screenshots can be saved in the following file extensions: (.PNG, .GIF, .JPEG, and .MHT)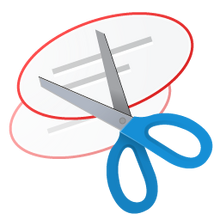 Windows 10 adds a new "Delay" function, which allows for timed capture of screenshots.
 References
Edit
Ad blocker interference detected!
Wikia is a free-to-use site that makes money from advertising. We have a modified experience for viewers using ad blockers

Wikia is not accessible if you've made further modifications. Remove the custom ad blocker rule(s) and the page will load as expected.