The Incredible Machine: Even More Contraptions is a 2001 puzzle strategy game. In this game, players can play puzzle games which are contraptions that they need to solve, and can also make their own contraption in the build contraptions menu. Players can play contraptions in many difficulties, they include Tutorial, Easy, Medium, Difficult, and Expert. There is also Homemade contraptions where players' contraptions are saved. The game is just like Return of the Incredible Machine: Contraptions but has more contraptions and more contraption items.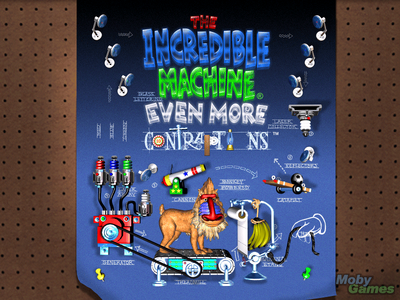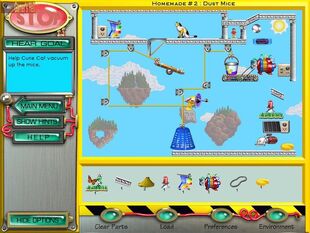 Ad blocker interference detected!
Wikia is a free-to-use site that makes money from advertising. We have a modified experience for viewers using ad blockers

Wikia is not accessible if you've made further modifications. Remove the custom ad blocker rule(s) and the page will load as expected.