To do:

Some sections need more elaboration and overall improvement.
Windows 9x is a line of Windows OSes aimed at the home user that unlike the Windows NT line of systems, Windows 9x retained MS-DOS for using older applications and games.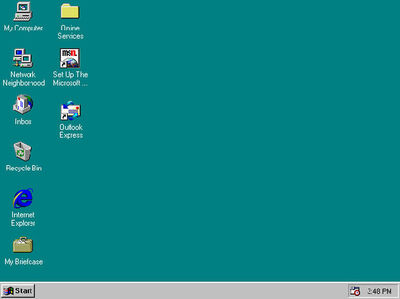 Windows 95 was the first in the Windows 9x line. It introduced the GUI layout that would be used in Windows for a while. It was famous for many things, such as Hover! being on the CD version, the Desktop Themes utility that was introduced in Windows 95 Plus, and it's startup theme.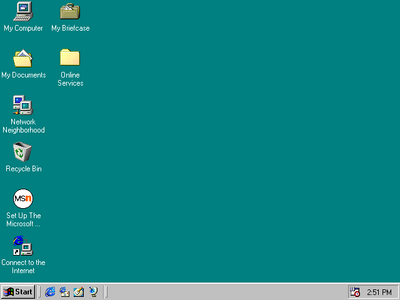 Windows 98 is the second version of Windows 9x, and it improved the overall interface and GUI from it's predecessor Windows 95. It was criticized by some for not being much different from Windows 95, and for not having an option to not install Internet Explorer.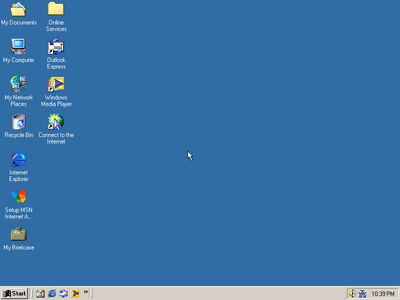 The last version of Windows 9x, and the least acclaimed. It was mostly criticized for glitches, some of the shipped applications (such as the first version of Windows Movie Maker) being broken, and especially criticized for the removal of Real Mode DOS, meaning, if you have an app that requires Real Mode DOS, you won't be able to run it. There are ways to get Real Mode DOS back, through registry keys or 3rd party programs.
Ad blocker interference detected!
Wikia is a free-to-use site that makes money from advertising. We have a modified experience for viewers using ad blockers

Wikia is not accessible if you've made further modifications. Remove the custom ad blocker rule(s) and the page will load as expected.