"That's it? That was all that was in the game?! What a rip off!"

This article is a stub. You can help by adding more text to the article, and maybe even a link to the game's article on Wikipedia.
Zoo Tycoon is a 2001 business simulation game developed by Blue Fang Games, and published by Microsoft Game Studios. In this game, players can build complete campaigns and missions to earn zoo items and awards, and can also build their own zoo.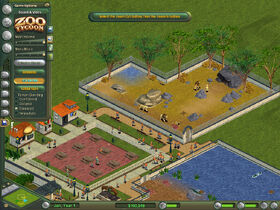 Ad blocker interference detected!
Wikia is a free-to-use site that makes money from advertising. We have a modified experience for viewers using ad blockers

Wikia is not accessible if you've made further modifications. Remove the custom ad blocker rule(s) and the page will load as expected.